"Who Are These Guys?": Ashland Blazer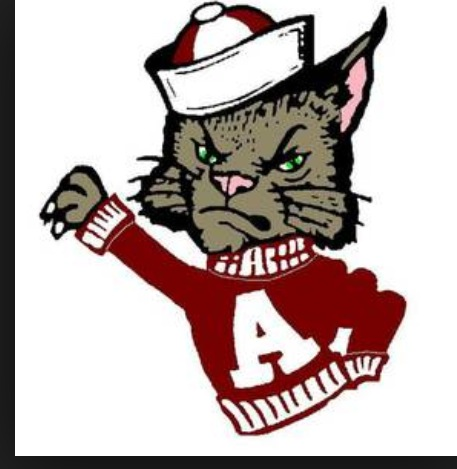 "Tis best to weigh the enemy more mighty than he seems." -Bill Shakespeare
Good Morning Tiger Fans, we have an exciting Tuesday ahead, but there is a very big state semifinal match tomorrow evening at 6:30 PM at the University of Kentucky against the Ashland Blazer Tomcats that we would like to get you ready for. This is everything you need to know about that team from Boyd County.
Actual School Name: Paul G. Blazer High School (commonly referred to as Ashland Blazer because of the town it is from)
Mascot: The Tomcats
School Colors: Maroon, White and Gray
Motto: "Whatever It Takes!"
Location: 1500 Blazer Boulevard Ashland, KY 41102
Notable People Associated with Ashland Blazer:
Ashley Judd:  Most widely known for being a University of Kentucky Super Fan, Ashley also stars in many television shows and movies.  She is starring in Divergent which released in theaters recently.
Wynonna Judd:  Country singing older half-sister of Ashley, Wynonna is just as popular in the world of country music for her time in the band The Judds.  In 1983, the Judds were signed to RCA records and were shot into country music superstardom. The Judds sold over 20 million albums and won five Grammys.
Brandon Webb: Retired professional baseball player who pitched in Major League Baseball for the Arizona Diamondbacks from 2003 through 2009. Prior to playing professionally, Webb attended the University of Kentucky, where he played college baseball for the Kentucky Wildcats baseball team.  Webb won the 2006 National League Cy Young Award. He is also a three-time MLB All-Star. A series of shoulder injuries sidelined him for much of 2009-2012 and after several aborted comeback attempts, he retired in 2013.
Tennis History: The Tomcats have never won either a singles championship, a doubles championship or a team championship in the 82 year history of KHSAA Tennis.  In 2005, Kyle Virgin was runner-up in the state singles competition, but that is as close to a championship as Ashland Blazer has gotten.
Coach:  Eddie Sizemore.  Let's just say he would make it into the Top 10 Tweets a couple of times… or maybe the Not Top 10…
#BEATASHLANDBLAZER